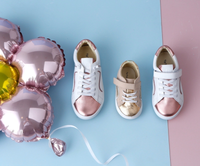 tip.toey.joey
Let's play outside
While some babies are hesitant in their first steps, and others are bursting with confidence, we've developed a new, full sole, which is available in selected models and sizes - perfect for your little one's adventurous nature. 

The new feature offers more resistance to harder terrain, perfect for your little one's first steps. Tip Toey Joey's natural leather is super soft and the sole is made of natural rubber, flexible and non-slip, which helps the baby to feel the ground as if they were barefoot, contributing for balance and safety.
Tip Toey Joey
---
collect.them.all
Calico Critters is a line of miniature animal figures, with homes, furniture and accessories. The animal figures are unique because they are made of a special flocked material that gives them an endearing quality. They were introduced in Japan in 1985 and are distributed worldwide. Calico Critters are sold as families, with Mothers and Fathers, sisters, brothers and babies. The homes and furniture are quite life-like are have incredible detail. The Critters live in the community of Calico Village. All the citizens in Calico Village have hobbies and jobs. The underlying theme is giving, friendship and happiness. Calico Critters are wholesome, never trendy.
SHOP ALL Calico Critters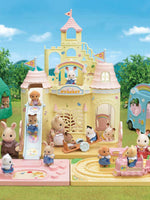 ---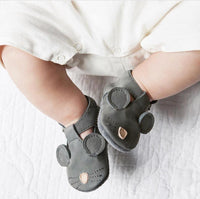 brands.we.love
Donsje Amsterdam was founded by Florentine van Oosten Slingeland in 2013. When she couldn't find the perfect shoe for her baby daughter, Florentine decided to make her own. Two boys later, she is designing irresistible booties and sandals and has added accessories and clothing to the Donsje range. Donsje's signature style reflects Florentine's love of vintage fashion, subtle powder shaded and high quality leather. 
SHOP Donsje Amsterdam
---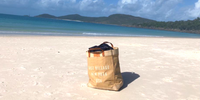 exclusive.east.village
We partnered with Apolis to create this exclusive EAST VILLAGE & WEST VILLAGE market tote bag.
SHOP MARKET TOTE
---